© 2015 Planet Englewood is a production of A Number of Things, LLC who is solely responsible for its contents.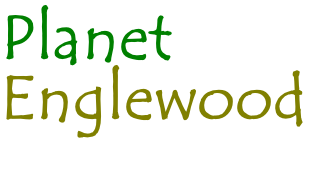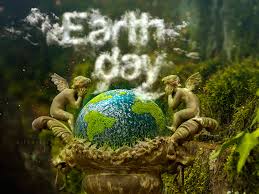 Here is how it works to reserve your spot at the Earth Day Sunday Festival:
Retail Participants: If you will be offering Food, Art, Clothing, Jewelry, or other things for sale that are Earth-Friendly (or that you feel fit into the spirit of Earth Day) the cost is $35 for a 10 x 10 space to pitch your tent or set up your booth.
Click on the Globe to the left or here to download a form to fill out and send in with your payment. The instructions on how to do that are on the form.
If you want to apply electronically attach the completed form to an email and send that to us, or send and email with your information and we will invoice you.
Non-Profits: If you are a 501(c)(3) or other qualified non-profit with a message that you feel fits into an Earth Day celebration, the cost is $15 for a spot to pitch your tent (and make your pitch to Earth Day celebrants).
Click on the Globe to the left (and up) or here for a form to send in with your payment. The instructions on how to do that are on the form.
Content-Providers: If your company, organization, or just YOU (all by your lonesome) has a Demonstration at your booth that has interesting Earth-Friendly Educational Value, or you would like to perform or participate in some fashion other than as a retailer or non-profit, so indicate on the form (click HERE) to be approved to have the usual fee waived.
Sponsorships:
Guess where you click to find out more about how to become an Earth Day sponsor?
How to Pay: Send a check made out to BIPS (Barrier Island Parks Society) with your completed application. The address is on the form (or you can click HERE for the address and other contact information).
To pay through Pay Pal or credit card, click on the shopping cart above.

All Participants are asked to fill out a form (it's easy!) - just click the globe above, print out the form that appears, fill it out, and send it in. If you paid online (see below shopping cart), when you send in your application, just write on the form that you paid online, or ask to be invoiced, or send a check/money order with your application by mail. You can send the form in by mail, as an email attachment by clicking HERE or, drop it off at THE OPEN STUDIO at 380 W Old Englewood Road or at the Port Boca Grande Lighthouse and Museum.
Where is My Spot? The venue is set in Buchan's Community Park (Click on aerial map below). You will be notified of your assigned space and guided there upon arrival. Set up time is no later than 9:30 AM. Be early!

Fellow Earthlings: Due to overwhelming interest Earth Day 2018 can not accommodate any more participants - but PLEASE contact us to get on our mailing list for 2019 and PLEASE stop by for Earth Day 2018 to check out why we have become the premier Earth Day event in our area of the planet this year and every year. As we like to say: Every Day is Earth Day - But Especially today!