© 2015 Planet Englewood is a production of A Number of Things, LLC who is solely responsible for its contents.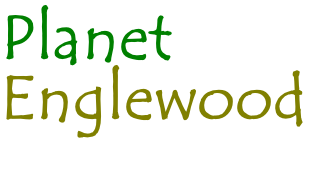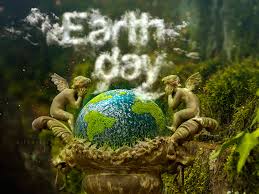 ENGLEWOOD EARTH DAY SUNDAY FESTIVAL
ENGLEWOOD, FLORIDA (Third Rock From the Sun). Apparently confident (despite the best efforts of adult humankind) that the Planet Earth will remain intact as it spins one more time to present us all with the dawn of Earth Day this year, the earthy people of the seaside community of Englewood, determined for another year to steer at least the young (and young at heart) inhabiting their small world towards more earth-friendly habits, are once again presenting to the rest of the world their version of an Earth Day Sunday Festival on the first Sunday immediately after Earth Day proper from 11:00 AM to 4 PM at Buchans Park (next to the Buchans Air Field on Old Englewood Road).
This free, decidedly kid-friendly event, hosted by THE OPEN STUDIO, and the BARRIER ISLAND PARKS SOCIETY promotes the cause of adopting a healthier lifestyle and fostering a healthier attitude towards a more sustainable environment, in which future generations may live and play happily ever after - itself cause for celebration of Mother Earth – she who inspired the first Earth Day so many years ago. Families and friends are invited to spend a Sunday afternoon at the Englewood Earth Day Festival where there will be plenty of teaching moments, and opportunities for young and old to enjoy a healthy mix of music, art, crafts, food - and food for thought. There will be educational workshops, presentations by local environmental groups, Live World music, drumming and crystal bowls, yoga demonstrations (for all ages), hula hooping, intuitive readings, plant sales, hands-on arts & crafts, farm-fresh produce and healthy food choices for the whole family.
As a new Earth Day dawns this year there is cause for celebration at the Englewood Earth Day Festival that there will be many more happy and healthy occasions for earth-friendly people to take heart, in the company of others who have faced the enemy within, and found a friend.
WHAT: 5TH ANNUAL ENGLEWOOD EARTH DAY FESTIVAL
WHEN: SUNDAY, APRIL 22ND 11-4
WHERE: BUCHAN'S PARK NEXT TO THE AIR FIELD ON OLD ENGLEWOOD ROAD
(JUST SOUTH OF THE SR776 & OLD ENGLEWOOD ROAD INTERSECTION)
COST: FREE
BRING: YOUR KIDS!
Earth Day is an annual event, first celebrated almost 50 years ago, on April 22, 1970, in support of efforts to protect Planet Earth and her environment from the excesses of Humankind. Earth Day is now coordinated globally each year by the Earth Day Network in more than 192 countries worldwide.
On Middle Earth, in the shire called Englewood, Earth day is celebrated with the rest of the world more or less in the week designated by the powers that be, specifically during the festival on the Sunday after April 22nd (or the 22nd if that is a Sunday) where like-minded folk congregate and compare notes, in a family-friendly environment, the emphasis being on ENVIRONMENT.